WCO News

2021
CORROSION Awareness Honour winner announced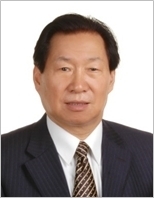 The Corrosion Awareness Honour has been established to celebrate outstanding achievement in raising public awareness of corrosion. In association with the WCO (World Corrosion Organization), the Chinese Society of Corrosion and Prevention (CSCP) and the European Federation of Corrosion (EFC) have collaborated to create this international award.
It is with great pleasure that we inform you that Professor Baorong Hou from the National Marine Corrosion Protection Engineering Research Centre in China is the 2021 recipient of the inaugural international award. The international jury, composed of CSCP, EFC and WCO members, has recognised his outstanding contribution to increasing awareness of the importance of corrosion and corrosion protection amongst government, academia, industry and the public, particularly his leadership in highlighting seawater corrosion protection and control through scientific, technological and dissemination initiatives and his marked impact on educational and industrial activities.
We wish Professor Baorong Hou all the very best and hope he continues to actively promote corrosion awareness.
AMPP (formerly NACE) announces Diversity and Inclusion Grant
The "AMPP Diversity and Inclusion Grant" has been established to fund things such as AMPP (former NACE) membership fees, course fees, small equipment, travel funds or anything that could help persons to come into the corrosion and material protection industries. The fund is targeted to all the many people from underrepresented or disadvantaged groups. We recognize that these can be different groups in different countries and continents. It is an opportunity to apply for this grant from anywhere in the world and everyone is eligible who can demonstrate interest in advancing or starting a career within the corrosion and coating areas, and who does not belong to the most privileged groups. This grant is aimed at people outside of academia (without a PhD, or with an unrelated PhD), so is targeted at schools, colleges, professional skill schools, young people, or organisations helping young people or persons seeking a new profession. It is also open to persons who wish to advance their skills or possibilities within the corrosion or coating industry. More information and how to apply can be found in the flyer here.

New corrosion publications for Corrosion Awareness Day
On the occasion of WCO's Corrosion Awareness Day 2021, the French publisher "Les Techniques de l'Ingénieur" has released free of charge five engineering articles (in French and English) on five major corrosion issues regarding nuclear corrosion, seawater corrosion, coatings, inhibitors and tribocorrosion. Please click here to download the five English and five French papers. This offer is valid for 6 months starting from Corrosion Awareness Day, April 24, 2021
WCO President's Message for Corrosion Awareness Day
Current WCO President Prof. Damien Féron has released a video message to all for Corrosion Awareness Day on 24th April. To view his message, please click here (4:47, 167MB).


---
2019
Professor Damien Féron is new WCO
President Professor Damien Féron from the CEA-Saclay in Gif-Sur-Yvette (France) is the new WCO President . His position was made official at the WCO General Assembly Meeting in Nashville, Tennessee on the 26th March, 2019 (to read more about Professor Féron please click here). He succeeded Professor En-Hou Han. Damien thanked the outgoing President for his tireless work and looks forward to working closely with his global corrosion colleagues. To read the letter penned by Professor Féron about his vision for the WCO and Corrosion Awareness Day please click here.
---
2017
President's Letter 2017
Professor En-Hou Han, President of the World Corrosion Organization, has recently written his president's letter for this year outlining the objectives for the coming years. To read his letter please click here.

---
2016
Professor Willi Meier is new WCO Director General
Professor Willi Meier from the DECHEMA in Frankfurt am Main (Germany) is the new WCO Director General. His position was made official at the WCO General Assembly Meeting in Vancouver, Canada on the 8th March, 2016. Willi thanked outgoing Director General George Hays for his tireless work and he then presented his ideas to guarantee the sustainable growth and development of the WCO in the future. Read more about Professor Meier and his background.
Meet our UN Representatives
Our newest UN Representative is Dr. Kathryn De Lawter. Kathryn will be working closely with George Hays at the UN. We are also proud to have young people represent us at the UN. Find out more about our newest Youth Representative Patricia Sierra.