Welcome to WCO – The World Corrosion Organization
WCO calls for nominations for the 2022 Corrosion Awareness Honour
The Corrosion Awareness Honour recognises pioneering individuals who have made a substantial contribution to increasing awareness of the importance of corrosion and corrosion protection amongst government, industry and the general public. The award consists of a certificate and the sum of 1,000 EUR and will be presented at EUROCORR 2022.
The 2022 CORROSION AWARENESS HONOUR is now open for submissions.
Deadline for nominations: 31 March 2022
Please click HERE for further information, criteria and contact
---
Corrosion Awareness Honour winner announced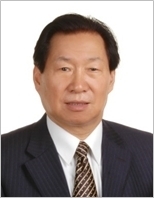 The Corrosion Awareness Honour has been established to celebrate outstanding achievement in raising public awareness of corrosion. In association with the WCO (World Corrosion Organization), the Chinese Society of Corrosion and Prevention (CSCP) and the European Federation of Corrosion (EFC) have collaborated to create this international award.
It is with great pleasure that we inform you that Professor Baorong Hou from the National Marine Corrosion Protection Engineering Research Centre in China is the 2021 recipient of the inaugural international award. The international jury, composed of CSCP, EFC and WCO members, has recognised his outstanding contribution to increasing awareness of the importance of corrosion and corrosion protection amongst government, academia, industry and the public, particularly his leadership in highlighting seawater corrosion protection and control through scientific, technological and dissemination initiatives and his marked impact on educational and industrial activities.
We wish Professor Baorong Hou all the very best and hope he continues to actively promote corrosion awareness.


---
New corrosion publications for Corrosion Awareness Day
On the occasion of WCO's Corrosion Awareness Day 2021, the French publisher "Les Techniques de l'Ingénieur" has released free of charge five engineering articles (in French and English) on five major corrosion issues regarding nuclear corrosion, seawater corrosion, coatings, inhibitors and tribocorrosion. Please click here to download the five English and five French papers. This offer is valid for 6 months starting from Corrosion Awareness Day, April 24, 2021


---
WCO President's Message for Corrosion Awareness Day
Current WCO President Prof. Damien Féron has released a video message to all for Corrosion Awareness Day on 24th April. To view his message, please click here (4:47, 167MB).